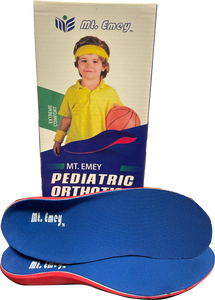 Mt. Emey 101 - Kids Multi-Density Orthotic
Item Number: 101-Kids Inserts
Insert Sizes: T4 - T13, Y1-Y6

Insert Widths: W

Semi rigid extend heel cup UCBL style for extra ankle control and support.
Microbial fabric top liner for better moisture and odor control.
Brand new design provides superior arch support and shear reduction.